Oversized Garage Doors
Palm Coast, Florida
Many commercial installations require oversized garage doors to accomodate larger vehicles. Over the years, we have done a lot of work with the Flagler County and Volusia County Fire Departments, who require oversized garage doors which function smoothly and quickly in an emergency.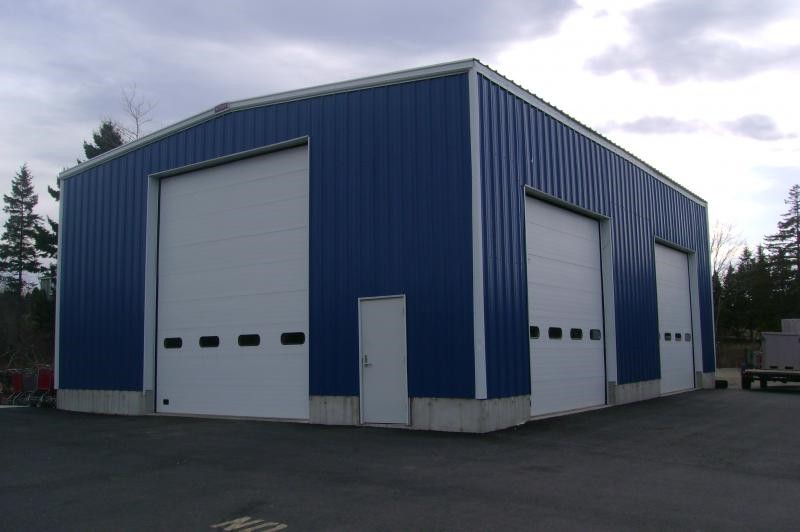 The job pictured was a commercial garage door installation we did a few years ago on a building located close to State Road 305 in Flagler County. As you can see in the pictures, these are very large garage doors which had to be specially ordered for the job. They are 14 and 18 feet high with a row of glass windows at head level. These garage doors are operated by a commercial jack shaft motor (not pictured).
This is an excellent example of one of our many custom commercial garage door installations which required oversized garage doors. We can install literally any commercial garage door to suit your application and needs.