New White Garage Doors
Deltona, Florida
Recently, we installed three new garage doors in Deltona in the same week. The first job we completed was installing two 9 foot by 8 foot white aluminum garage doors for a homeowner. Their brick home was built in the 1970's and while the original wooden garage doors had held up well, the wear and tear of daily use combined with the humid climate here in Florida had made them very difficult to open as well as unattractive.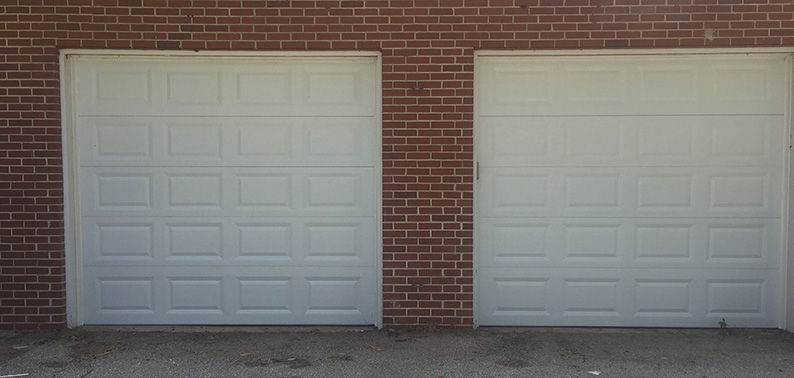 These clients were thrilled with their new garage doors - the smooth operation and high quality construction will ensure that they last for many years.
New Garage Door with Charleston Windows
The second job we completed in Deltona involved matching two existing garage doors - this homeowner had the unfortunate luck to have a guest drive into one of their garage doors, rendering it inoperable. We were able to match the garage door exactly - it was a 9 foot by 7 foot Clopay garage door with a row of Charleston style glass inserts across the top. Even the color was a great match, and these clients were extremely happy with the results and the speed with which we responded to their inquiry.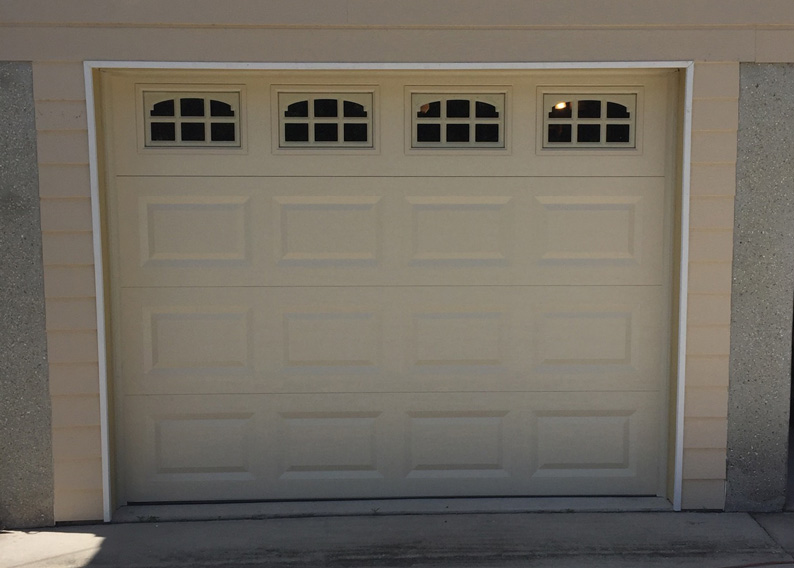 Choose American Overhead
If you are in the market for a new garage door or garage door repair in the Deltona, Florida area, or anywhere in Flagler County or Volusia County, Florida, contact us today! We strive to always provide our customers with the best service, finest products and the perfect garage door to suit their needs and fit within their budget.