Commercial Garage Door
Palm Coast, Florida
The job pictured below is a fairly standard commercial garage door that was installed a few months ago for Flagler County Lifeguard Services. This sheet roll-up garage door was installed in one of their storage facilities, located in the Hammock. where the lifeguards store their rescue equipment including jet skis.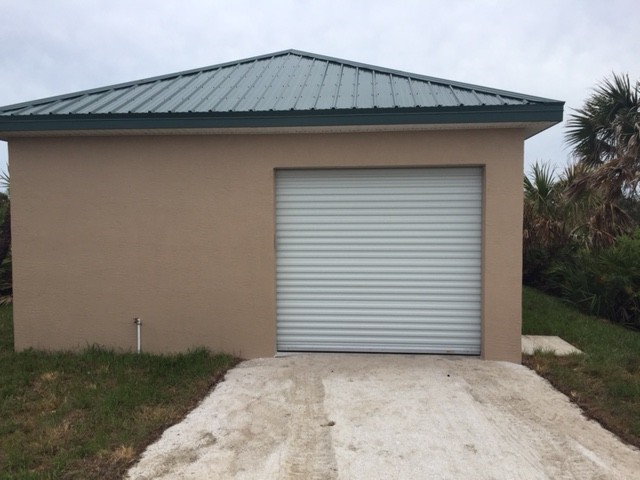 Roll-up sheet doors are the perfect commercial garage door for warehouse or storage facility locations as they are sturdy, durable and provide excellent security.
Commercial Garage Door Features:
Galvanized steel, stainless steel and aluminum doors.
Wide variety of gauges and slat profiles to suit usage.
Variety of finishes and colors available.
Push-up, chain-hoist, crank or motor operation available.
Solid construction to withstand wind load of 20 psf. Higher wind load options also available.
We offer a wide variety of options in various weights and gauges to ensure our commercial garage doors are a perfect fit for their location and desired usage.